The End of an Era: CEO Pamela Jefsen Announces Retirement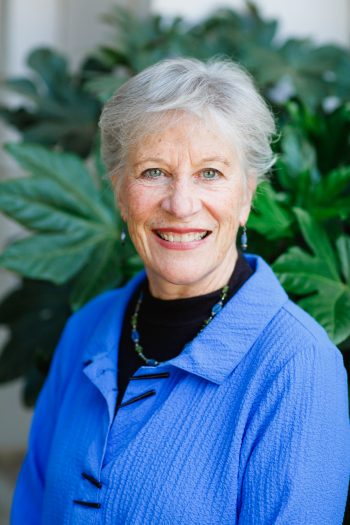 After serving as CEO of Supportive Housing Communities (SHC) for nearly a decade, Pamela Jefsen has announced her retirement, effective on March 13, 2020.
SHC has thrived under Jefsen's leadership.  When she joined the organization in 2010, SHC served 64 residents on a budget of $670 thousand.  Now, SHC provides supportive housing to more than 300 residents on a budget of almost $3.5 million.  Besides growing SHC's supportive housing programs, Jefsen added two new programs during her time at SHC: a street outreach team, which connects unsheltered homeless persons with mental health resources, and St. Johns Place, an instance of naturally occurring affordable housing (NOAH) that SHC purchased and renovated in 2017.
SHC's growth is due in large measure to Jefsen's boldness and calculated risk-taking.  Jefsen took a big risk when she launched its permanent supportive housing program for chronically homeless families in 2012.  Before that time, SHC served only single adults.  But there was a growing need for SHC's services for families.  One of SHC's longstanding supporters—St. Matthew Catholic Church—agreed to payroll a new families program for its first year.  But after that, Jefsen would need to find a new funding base.
Stepping out in faith, Jefsen partnered with local landlords to launch the "Scattered Site Families Program"—moving the most vulnerable families from overcrowded emergency shelters into their own apartments, where they were provided with rental assistance and supportive services.  During the next few years, Jefsen managed not only to sustain but also expand the program until the problem of chronic homelessness for families was functionally solved.  Now, there are no chronically homeless families in Charlotte, and when one appears, they are promptly housed.
Besides stimulating growth at SHC, Pamela also drove systemic change in Charlotte.  She was a member of the committee that founded the Coordinated Entry system, which provides clients seeking housing with a single point of entry to all service providers.  A massive undertaking of community coordination, the idea for a new system nearly died in the committees.  The CEO of Men's Shelter of Charlotte, Liz Clasen-Kelly, who was also on the founding committee, credits Jefsen with convincing a resistant community to adopt the new system.
Reflecting on Jefsen's career more broadly, Clasen-Kelly adds, "Many of our most vulnerable neighbor's moved home, thanks to the great growth and innovation Supportive Housing Communities experienced under Pam's leadership.  Pam pushed fellow non-profits to operate more like a system, and less like individual programs, and was known to ask the hard questions that needed to be asked."
The Director of Social Services at The Salvation Army, Deronda Metz, refers to Pamela Jefsen as her "partner in truth."  "I said to Pam, 'We need McCreesh Place to also serve women.'  Pam's response was 'okay.'  I love Pam Jefsen," Deronda says.  "She makes me smile.  Her legacy is: yes we can!"
With characteristic boldness, Jefsen will begin her retirement with a four-month journey around the world—complete with a trip down the Orient Express.  When she returns from her adventures, Jefsen plans to resume her role as community leader—only now in the capacity of volunteer rather than CEO, to leave plenty of time to spend with her two grandchildren.