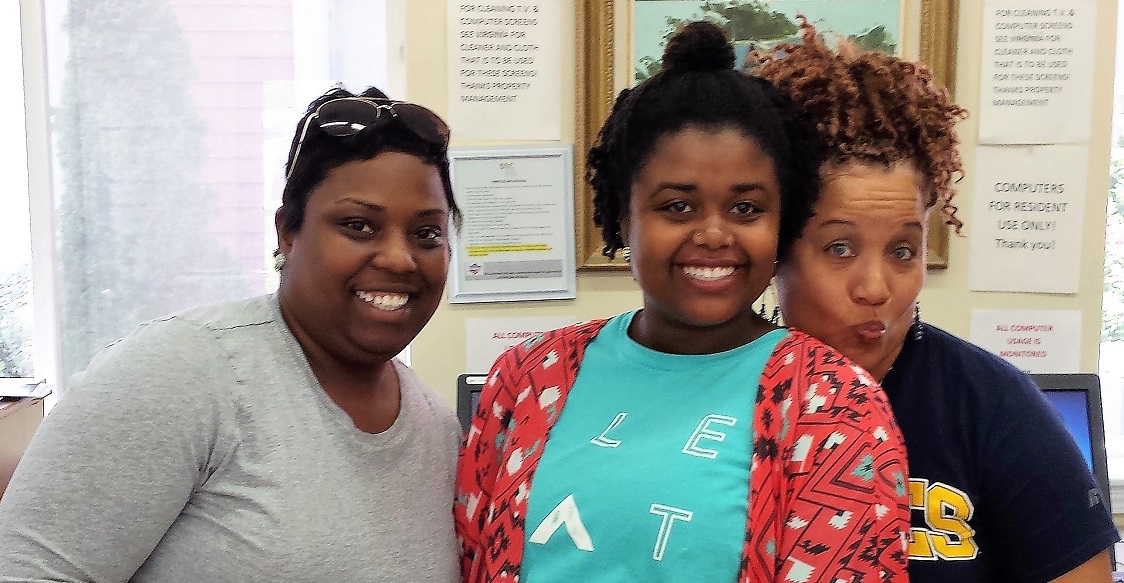 How many ways you could make a difference

"Example is not the main thing in influencing others. It is the only thing."
-Albert Schweitzer

Sherreka Tharps (above, left) is a shining example to everyone who knows her about how to live a life of dedication to her fellow man. Her impactful volunteerism at SHC started in early 2015.

Sherreka is a proud supporter of SHC, and she has the gift of persuasion when getting people involved with SHC. She started volunteering through her charity, #IServeCharlotte. She expanded her commitment by eagerly convincing her employer, RoundPoint Mortgage, and fellow employees to volunteer and donate to SHC. Her commitment to SHC has led to more volunteers and donors, which has led to relationships with the faith-based community.

Sherreka is a beacon to other community leaders to get involved by becoming a servant leader. Sherreka is quoted as saying, "Putting others' needs before mine is my heart mission!"

In celebration of 15 years of SHC, we would like to ask you to consider how many ways you could make a difference in the lives of the people we serve? These are the ways Sherreka has made a difference. You can do it too!

1. #!ServeCharlotte Group
2. Donor
3. Volunteer
4. RoundPoint Mortgage Commitment
5. SHC Annual Luncheon Donor
6. SHC Annual Luncheon Table Captain
7. Providing Monthly Lunches for Residents
8. Enlisted Volunteers
9. Enlisted Donors
10. Ambassador for SHC
11. Friend to our Residents
12. Member of the Luncheon Committee
13. Funding source for the SHC Family Reunion
14. Link Church Lunch in November
15. Most Important, This is a Heart Mission for Sherreka.