Laura Caldwell Appointed as Chief Executive Officer

Charlotte, N.C., May 5, 2021 – The Supportive Housing Communities' Board of Directors announced the appointment of Laura Caldwell as Chief Executive Officer (CEO), effective May 17, 2021.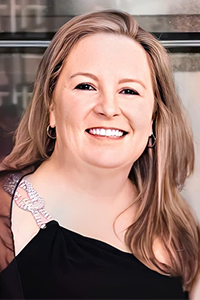 Laura has over 25 years of experience leading health and human service organizations. She has served as the chief executive of local, regional and state chapters of the March of Dimes, American Liver Foundation, Food Allergy & Anaphylaxis Network, Cystic Fibrosis Foundation, Junior Achievement and Make-A-Wish. Her background includes strategic planning, operations, fundraising, event management, mission delivery, marketing and volunteer stewardship. Laura is also an inspirational speaker and presenter, having covered critical topics to the non-profit community at national conferences, webinars and seminars.
A native of Memphis, Tennessee, Laura spent over 15 years in Washington, DC where she was named as one of the Top Female Leaders in the Nonprofit Industry and received a "Brava" Award. Her leadership led to Make-A-Wish Mid-Atlantic being named one of the "Best Places to Work" in the Washington, DC area. Laura studied at the University of Memphis with a focus on business administration. She has also had extensive leadership development training at the Center for Creative Leadership.
"The Board of Directors, staff and community are delighted to welcome Laura to the SHC family," said Tonya Bruce, chair of the Board of Directors. "Following a three-month nationwide search, we are confident that Laura's experience growing and transforming large charities, her fundraising skills and approach to engaging staff, partners and volunteers makes her uniquely qualified to lead SHC. Her leadership will guide us into the next phase of innovative partnerships, affordable housing development and service models that will help us put an end to chronic homelessness."
"I am honored and humbled to be selected as CEO of SHC," said Laura Caldwell. "I was drawn to the agency because of its history of responding to the needs of homeless men, women and children. This role is what I consider to be a calling and I am excited about the road ahead."