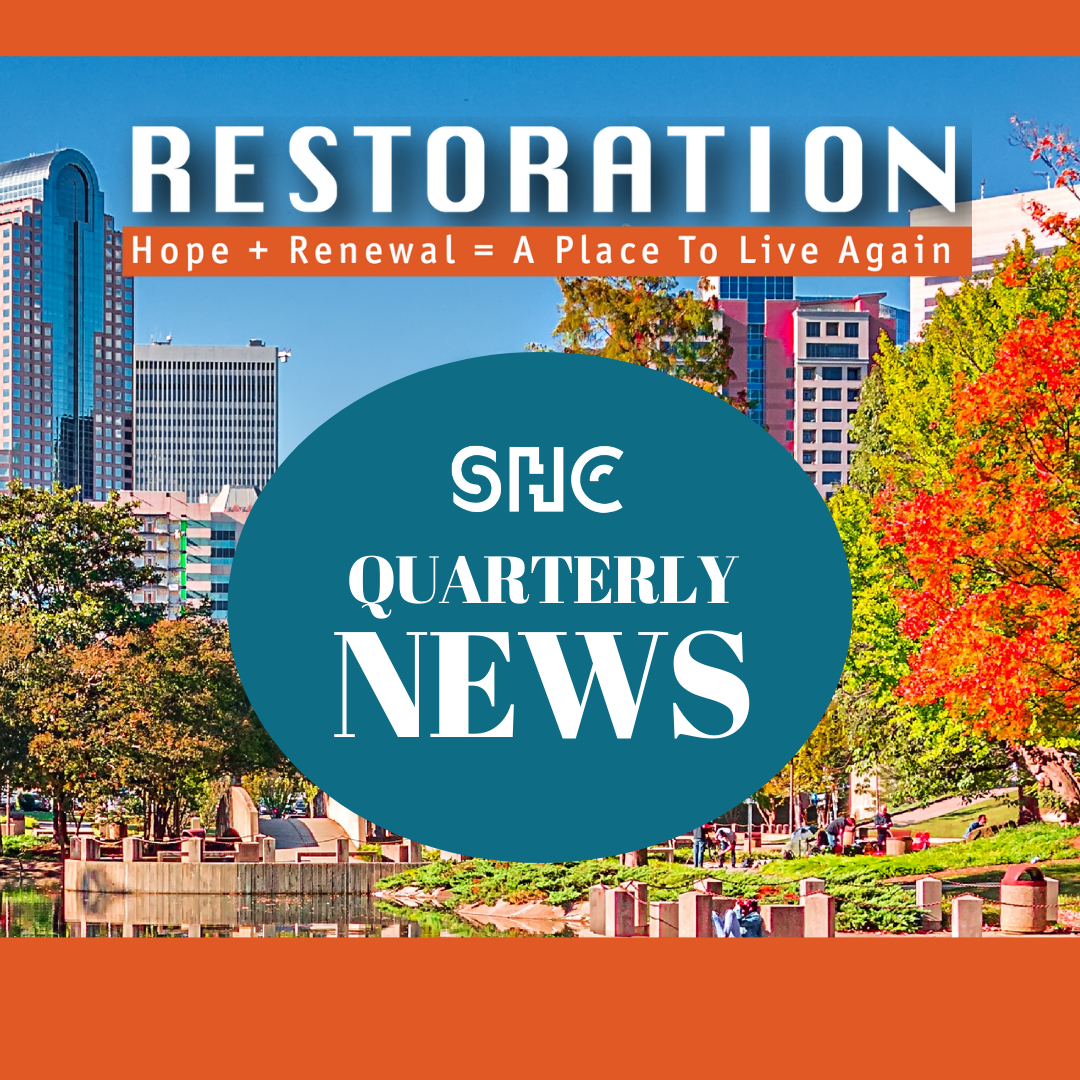 Restoration by SHC | September 2021 Edition
---
AMBER'S STORY
As the summer ends and children are back in the classroom for in-person learning, we wanted to share with you one of the many ways that SHC is helping families in the Charlotte Mecklenburg community. While SHC is serving over 160 school-aged children, there are over 40 families who are specifically being served through the Keeping Families Together program. In collaboration with Mecklenburg County Community Support Services and the Department of Social Services, SHC is able to help families who are experiencing homelessness and are at-risk of losing custody of their children.
Our Keeping Families Together team comes alongside each family to create a customized plan and establish individualized goals that they would like to work towards. SHC Case Managers work with these families by connecting them to community resources that are available to them such as food stamps, mental health services, substance abuse prevention, and parenting classes. 
Amber's family is one of the many families that we get to help work towards self-sufficiency and being reunited with her daughter. We hope her story inspires you!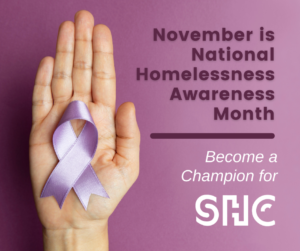 BECOME A SHC CHAMPION!
Did you know that November is National Homelessness Awareness Month? There are currently 3,150 people living in the Charlotte-Mecklenburg community who are registered as homeless individuals. SHC currently serves over 600 individuals and families who have experienced some form of homelessness. During the month of November, we are excited to share stories from current individuals and testimonials from past residents who have achieved homeownership and success. You can play a part in raising awareness for SHC during National Homelessness Awareness Month by becoming an SHC Champion. As a SHC Champion, please consider organizing an activity to raise enough money to support an individual or family living in one of our housing units at McCreesh Place or St. John's. Would you also consider becoming a monthly donor at $50 a month? With the help of SHC Champions, we are able to work together to provide a place for others to live again. If you are interested in learning more about becoming a SHC Champion, contact Jessica Williams at Jessica@aplacetoliveagain.org.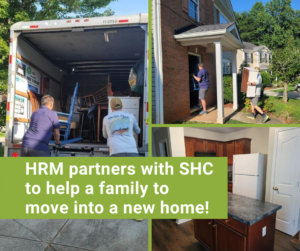 SERVE AT SHC 
Throughout the last 18 months, we have seen the impact that social isolation has on individuals first hand. Prior to the pandemic, SHC had a number of groups, not just give their time but engage with people we serve. The Community Room at McCreesh Place opened back up this summer and our residents are eager to welcome back volunteers and activities. While the pandemic has made giving back look a lot different, we want to thank all of our partners who continue to provide their resources and help SHC serve neighbor in our community.
Providing meals to our residents is the way to their hearts. Thank you to our partners Feeding Charlotte, Myers Park United Methodist Church, Manola Bakery, Elevation Church, and all the others who have provided a meal this past summer. A tangible way for you to serve the residents at SHC is to provide a meal at either one of our two properties McCreesh Place and St. John's Place. If you are interested in signing up, click here.
If you are interested in looking for an opportunity to re-engage in person, we have a number of opportunities available as we start the Fall season. From Coffee Talk with our residents to helping beautify our properties, you can help us fill a need. To learn more, complete our volunteer form.
Thank you for continuing to partner with SHC!