Keys To Live Again 2022
---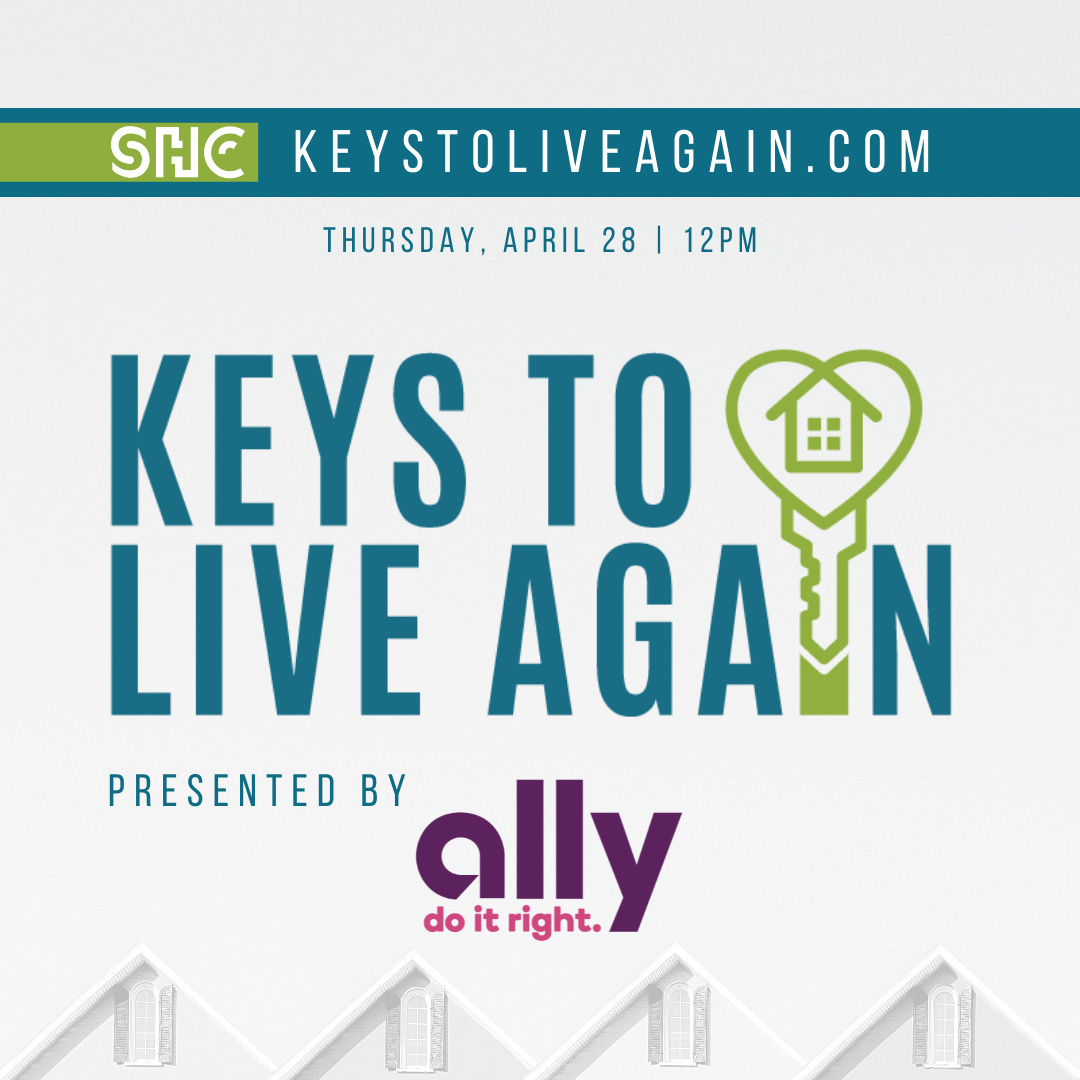 Emmy Award-Winning news anchor for WBTV and best-selling author, Molly Grantham hosted our Keys to Live Again 2022, also featuring media personality, Ohavia Phillips!
Click here to view our Keys To Live Again 2022 Video Presentation, shared on April 28, 2022. 
We celebrated the history of SHC, honored key supporters, and shared our successes in helping our chronically homeless neighbors in Mecklenburg County. This event followed a hybrid model, providing guests with the opportunity to join us in person or virtually.
Remember, anytime is a good time to help support your SHC neighbors by volunteering and/or making a donation!
Event proceeds and other donations benefit SHC's mission to alleviate homelessness and human suffering. Your support will also help us provide the housing and supportive services needed to keep the chronically homeless safe and stably housed within our community.
Thank you to everyone who joined us for Keys to Live Again Presented by Ally.