Client Story: Amber (Keeping Families Together)
---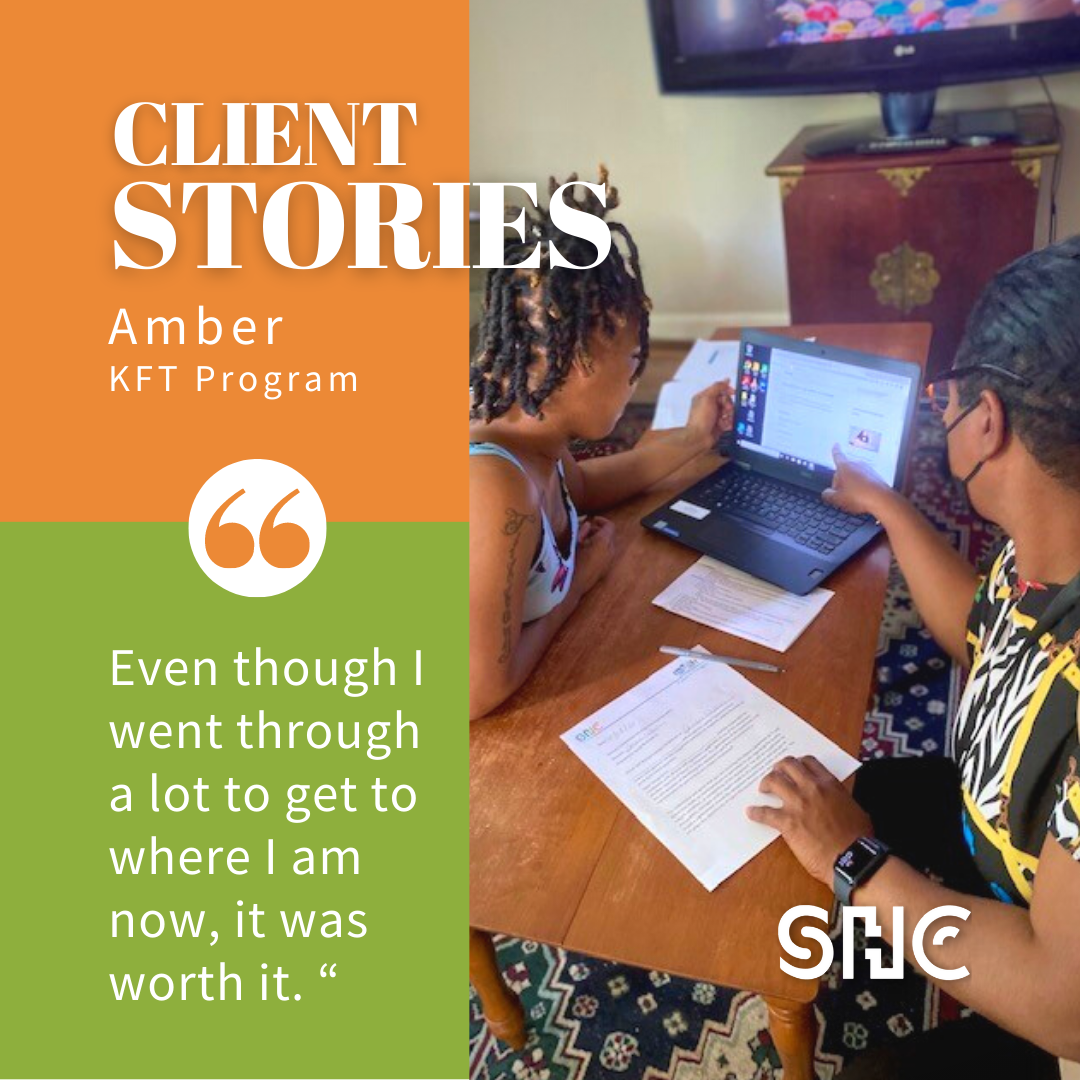 Things can change in the blink of an eye. Amber became the victim of gun violence when she was pregnant with her youngest daughter. Almost immediately, her landlord evicted everyone that was around the crime scene, leaving Amber and her family homeless. Amber's family moved between hotels and shelters for almost a year. There were times when Amber's husband was separated from his family for work, just so he could provide for them.
Can you imagine being in Amber's family's shoes? As of April, over 331 families in the Charlotte-Mecklenburg area are currently experiencing housing insecurity. We need your help to ensure that families like Amber's receive the services they need. You can ensure that other families served by SHC never face the recurrence of homelessness again. Would you consider donating today?
Amber's family was led to Supportive Housing Communities' Keeping Families Together program and was placed in her new home. "We visited the house, and I knew when I saw the arched wall, because I love arched walls, that yep, we're going to have a home," Amber says. With stable housing for her family, Amber is now able to focus on another goal: graduating from high school.
At the age of 17, Amber became a mother to her first child. As a  teenage mother, school became too much and she dropped out to take care of her son. Support provided by Amber's SHC Case Manager played a pivotal role in helping her get back into school and start her job search. SHC Case Managers provided the necessary resources such as a new laptop, resume writing classes and connections to schools/employers. Amber is now on track to graduate with her High School Equivalency Test Diploma in December.
"I would absolutely not be here without the help of SHC. I don't know where I would be. I don't know where any of us would be. My kids have their own rooms to come home to every day that is not a hotel or bouncing around. Even though I went through a lot to get to where I am now, it was worth it. "
 Your partnership with SHC lets us know that you understand how important it is for us to continue to help families just like Amber's. Today, I am asking you to continue your support by making a gift now.  With your generous contribution, we can provide these services not only during their time in crisis but after, so that they can continue to reach their goals – each and every personalized goal.