Board Member Spotlight: Welcome Meaghann Dunlap
---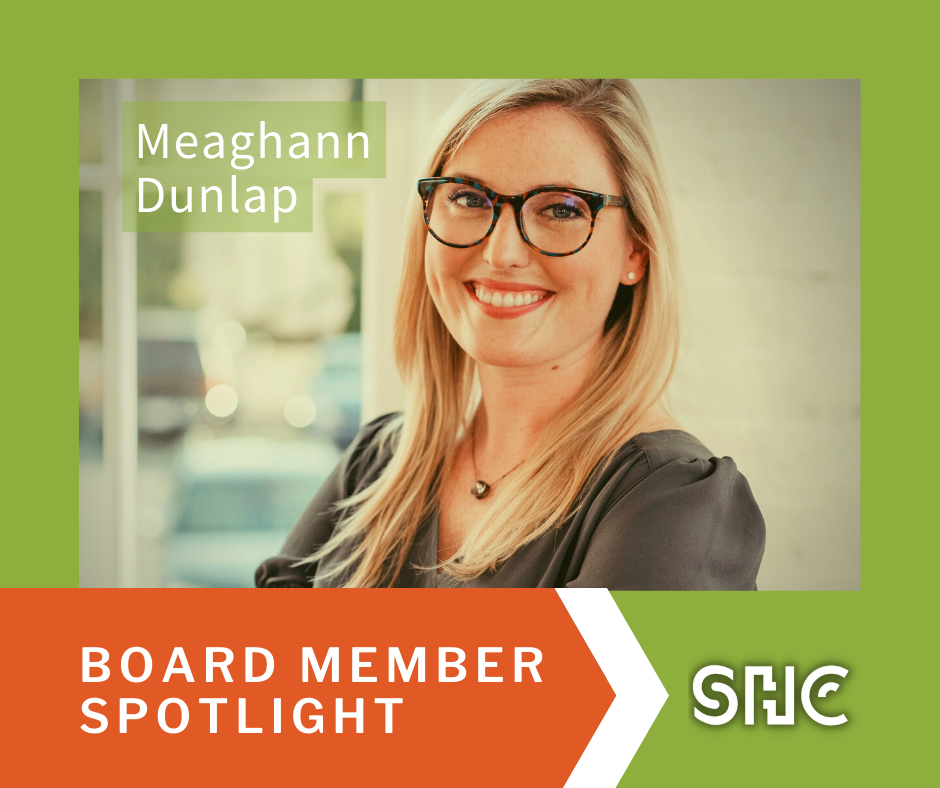 Please join us in welcoming Meaghann Dunlap to SHC's Board of Directors. Meaghann is a finance manager at Ally Financial Inc. In this role, she is responsible for reporting actual andforecast OPEX results and acts as a liaison between various FP&A partners across the organization. This includes managing and implementing reporting process optimization strategies and seeking organizational efficiencies that advance the CFO strategic objectives.
She joined Ally in 2018 as a senior financial analyst supporting the Corporate Workplace and Corporate Citizenship budgets. The first significant project she facilitated was the build-out of the forecast impact of the Ally Charlotte Center, which officially opened in 2021.
Prior to joining Ally, Meaghann began her career in external audit at Grant Thornton LLP serving clients within the real estate, financial services, and not-for-profit industries. She earned a Master of Accountancy degree from the University of North Carolina at Charlotte. She is a member of the North Carolina Association of Certified Public Accountants. Meaghann is passionate about community involvement and corporate citizenship. She is an active volunteer at the Second Harvest Food Bank of Metrolina and is a member of the Ally CFO Giving Back engagement team. 
We are excited to have Meaghann on our team.