Meet Our Volunteer Engagement Coordinator!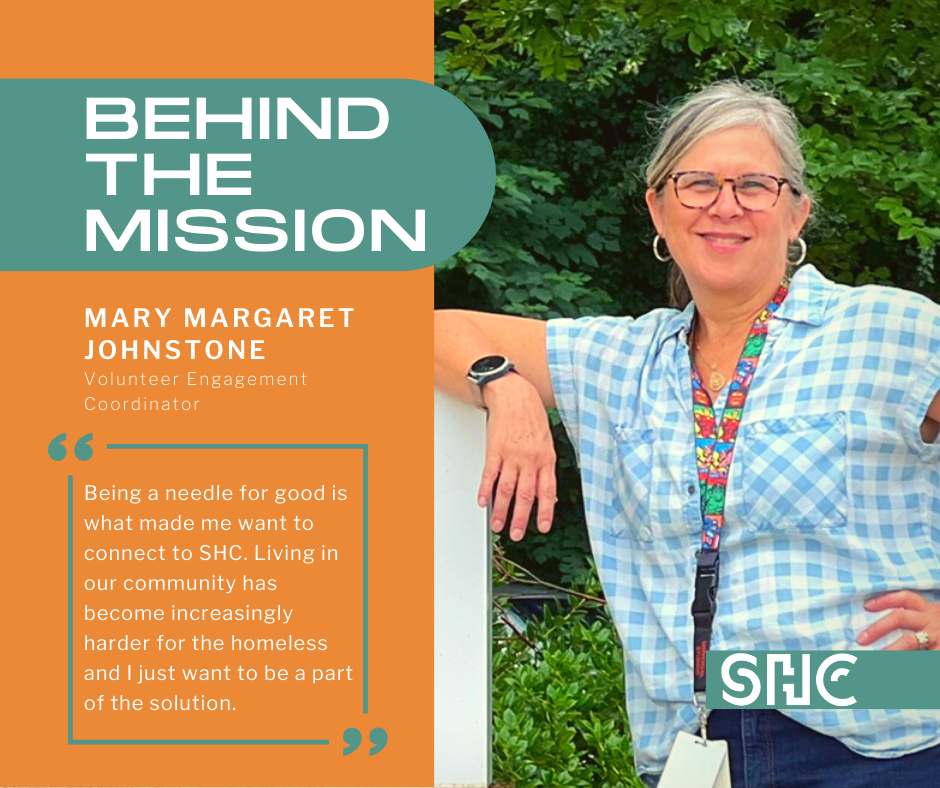 Even though Mary Margaret Johnstone has only served in the role of our Volunteer Engagement Coordinator for just under two months, it feels like it's been years. I think we can all agree with how her friends describe her as, enthusiastic, over the top, loves just making things better or fixing something that's broken, and sometimes booming with the conversation! What a great asset she is to our growing SHC team!
When asked about her new assignment, she said, "The most exciting part is when I get to tell the stories of McCreesh Place, St. John's Place, Keeping Families Together, Scattered Housing, to our volunteers. In previous positions, her focus was on children, food, and resources, but now her trajectory has broadened and that makes her excited! "Being a needle for good is what made me want to connect to SHC. Living in our community has become increasingly harder for the homeless and I just want to be a part of the solution", she shares reflectively.
Mary Margaret and her husband relocated from Jacksonville, Florida, 21 years ago and reside here in Charlotte with their three children. Community involvement is a family affair for the Johnstones, "My family has always served. I don't even know a time that I haven't served our community.
For volunteer opportunities, contact her at MaryMargaret@aplacetoliveagain.org or CLICK HERE. Read more SHC stories at https://bit.ly/SHCStories.