Volunteer Spotlight: Celebrating Bob Bishop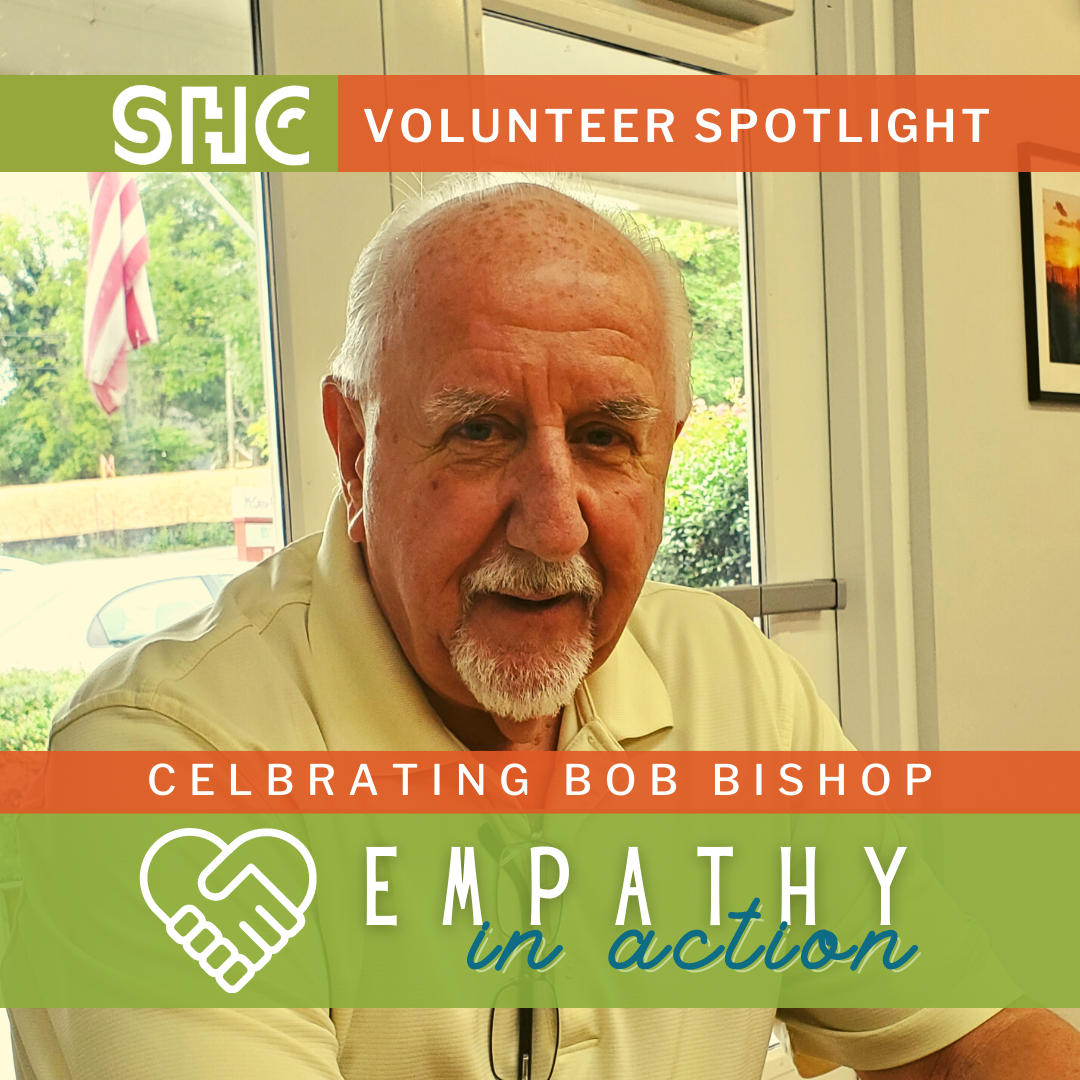 Bob Bishop has volunteered since the opening of McCreesh Place in 2003! After serving on behalf of the Outreach Committee at Myers Park Baptist Church he fell in love with the SHC mission and its residents! He has served in a variety of ways, but currently, Bob hosts a weekly Coffee Talk complete with coffee as well as fresh doughnuts for residents. It is a time to just visit and catch up on current events. He enjoys just listening to the residents and appreciates the way they see the world.
Bob would love to see an end to homelessness and more affordable housing in Charlotte. He feels Charlotte has a very active volunteer base within the homeless section and believes it is even getting better—these are words of encouragement from someone who has been involved in the Charlotte homeless population for over 30 years!
His fondest memory and what keeps him hopeful about helping the homeless population started when he met a gentleman in a shelter that was about 35 years old and was recently homeless after his grandmother, who was his guardian passed away. He soon came to the attention of some volunteers because he could play the piano so beautifully. Bob invited a friend who owned a hotel bar/restaurant to also hear him play. His friend came up and the young man was a hit. They discovered that he who taught him how to play by his blind grandmother!
The young man was then taken under the wing of several members of Bob's church to get cleaned and dressed up. He then was hired by the hotel owner and lived on the premises. That was years ago, and that young man is now working full-time at the University of South Carolina as a music teacher and has written several pieces of published musical pieces!
Thank you, Bob, for sharing your time with our residents and loving them where they are. It is because of volunteers like you that we get up in the morning and keep pushing to help make Charlotte a better place for all.
Find out how you can also get involved (here).
---