Behind Our Mission: Arthur Alexander
---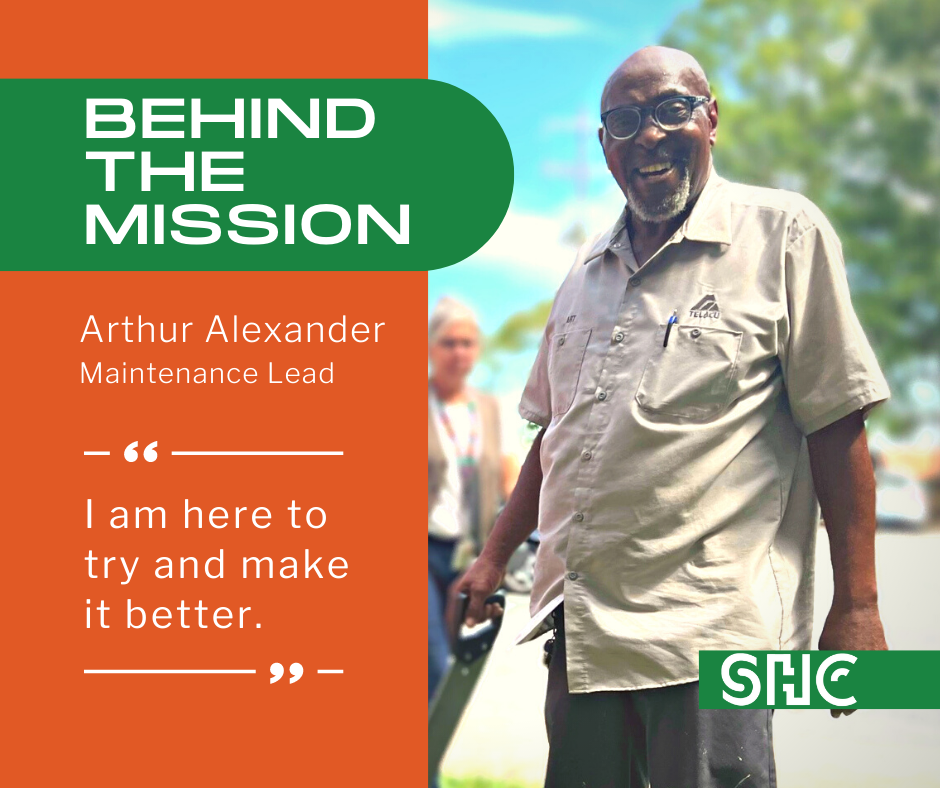 Although Art joined the SHC team less than a year ago, he is making an impact in his role as our Maintenance Lead. "I want the residents to be happy. I want them to appreciate where they live and be encouraged," he says with earnest determination.
New to the Charlotte area, Art and his wife relocated here from southern California after he retired. However, it didn't take long before all the home projects that his wife assigned him became the motivating factor that eventually led to working at SHC. He felt that SHC was a good fit, having worked around the unhoused on Skid Row for many years. "I wanted to help this place out," he thought after the first interview.
The father of 40-year-old twins and his wife reside in Concord and are active grandparents, raising their four-year-old grandson. Art enjoys the people he's helping and fixing things for them. He tells our SHC neighbors "Hey I am here to try and make it better."
Read more stories like Art's here.