Behind The Mission: Valerie Floyd
---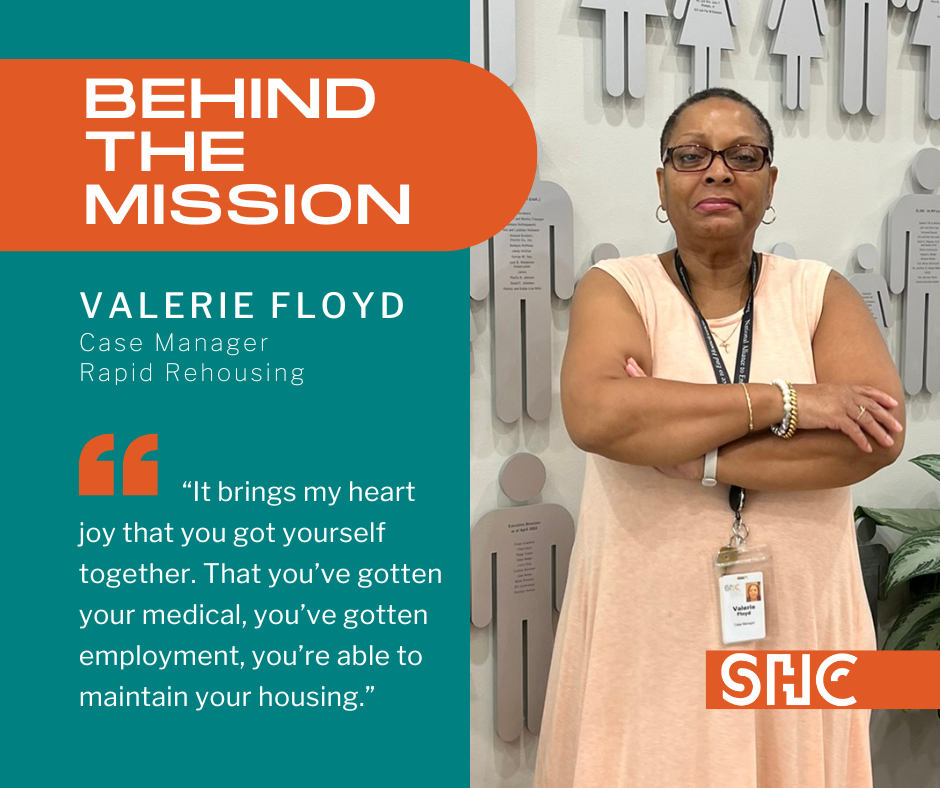 A native of Charlotte, Valerie Floyd has watched her city grow. As the city has grown, so has she. Valerie is the case manager for the Rapid Rehousing Program at Supportive Housing Communities (SHC). The program is a stepping stone for our neighbors on their way to independent, permanent housing. As Valerie explains the program, she stops to celebrate the news of a program member's graduation with a cheer. "It brings my heart joy that you got yourself together. That you've gotten your medical, you've gotten employment, you're able to maintain your housing," she says with a smile.
Valerie joined SHC more than nine years ago when a part-time clinical position opened up. She was drawn in by SHC's mission and the ability to support a diverse community. Valerie's coworkers describe her as funny, resourceful, and dedicated. In her spare time, Valerie loves to dance and learn new things. 
She entered the human services field to give back what was given to her. "I had to get some help, once upon a time," she says. Credit by credit, she earned her Bachelor of Science degree in Human Services while working full-time and caring for her two young children. She became a Certified Peer Support Specialist to be the best person and case manager she could be. "I go above and beyond to help my clients get where they need to be," she says. 
To read more SHC News & Success Stories, go to https://bit.ly/SHCStories.