Meet Our Neighbor Michelle
---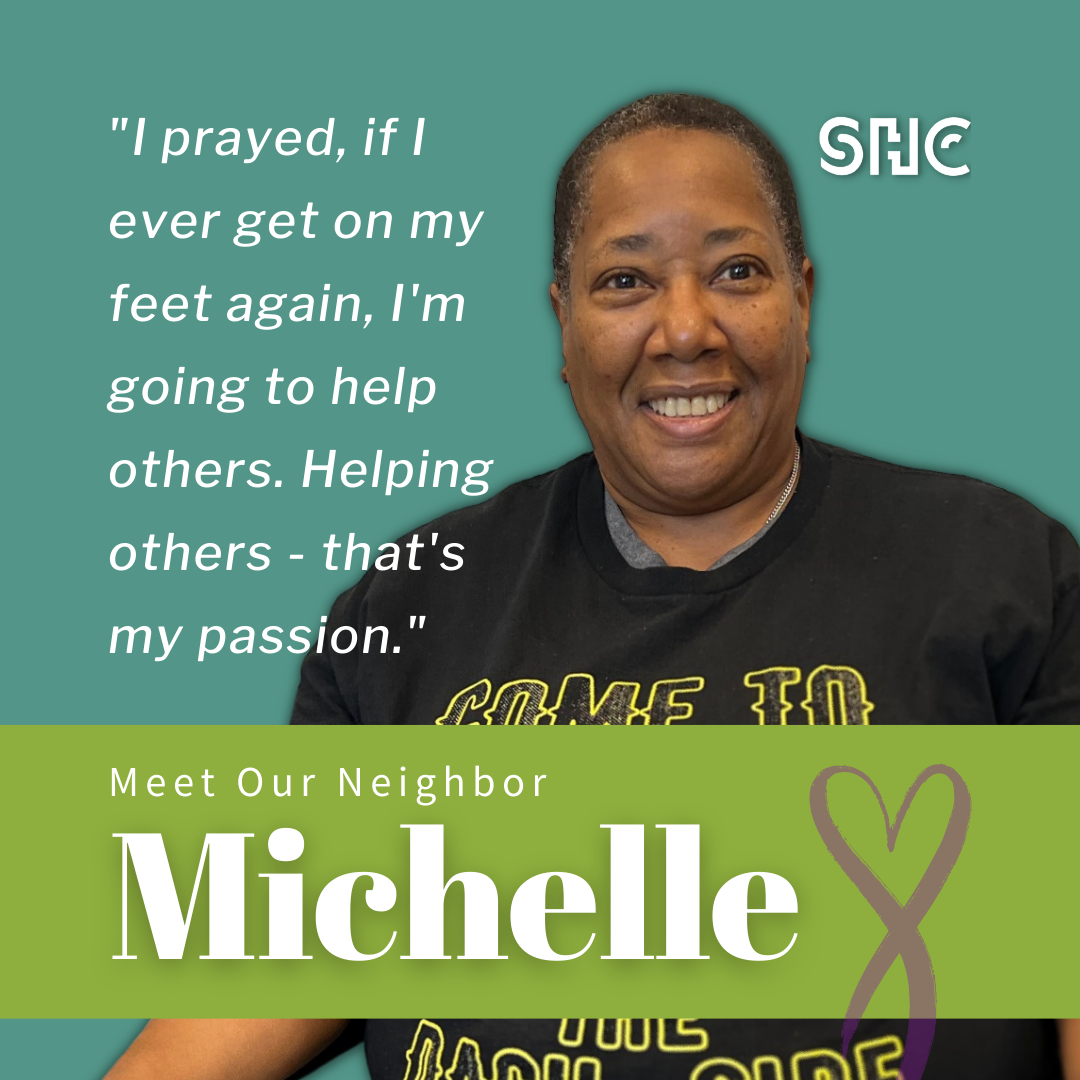 In 1995, Michelle relocated to Charlotte, North Carolina from Atlanta, Georgia after a merger at her company forced her to find new employment. The finance industry was booming in Charlotte – lots of opportunity, she thought.
Michelle struggled to find work and her lack of income forced her to live in a women's shelter. However, as an only child, Michelle became the full-time caregiver for her aging mother, and that meant finding a steady income would have to wait.
It also made stable housing nearly impossible, as Michelle was forced to live in a hotel room. Michelle eventually found a job, but it was never enough to cover the bills, and eventually could no longer afford the daily room rate. With the shelter full there was only one option: the street.
Every day, Michelle would wake up in the morning to work a full day and return to a park bench that she would sleep on every night.
What happened to Michelle is something that we are seeing a lot more in our community today. It could happen to anyone, including you.
Fortunately for Michelle, she was able to get connected to services at SHC and just renewed her lease for the third year in a row. Michelle now maintains stable housing and is working remotely, all while finishing school to get her degree in accounting. 
Because of neighbors like you, Supportive Housing Communities was able to help Michelle with the upfront costs. Please think about making a special donation today to continue helping neighbors like Michelle when the unexpected happens: we are there.