Meet Our Neighbor Dwayne
---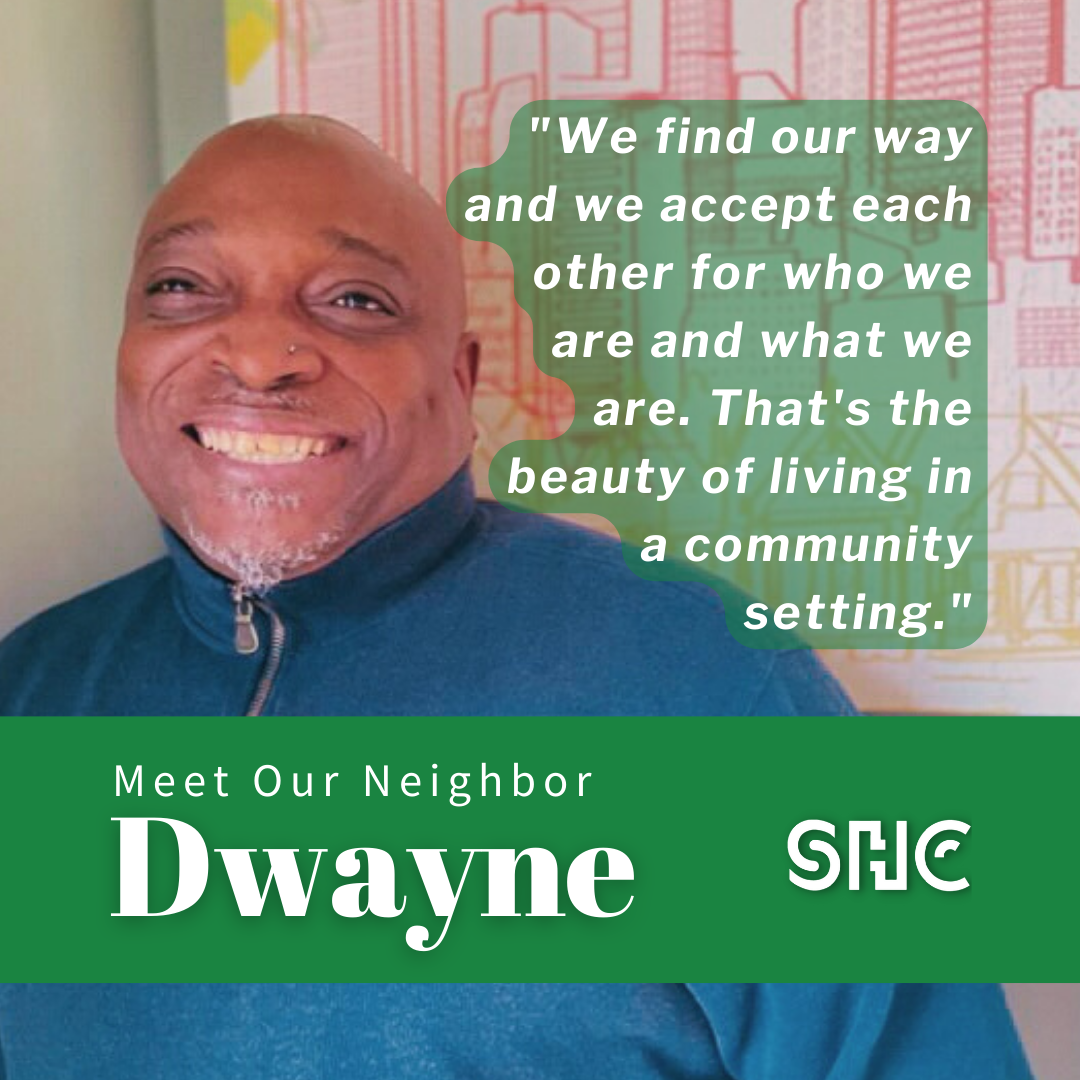 Dwayne's infectious smile and positivity are the first things you notice about him. You can tell he values the camaraderie he has built with his neighbors and the staff at McCreesh Place. He has been a resident at McCreesh Place for 9 years, but it was a long road to get here.
Dwayne came to Charlotte looking for a fresh start. Born and raised in Richmond, Virginia, Dwayne grew up in a tight-knit family. However, his substance abuse put a strain on his relationships with his family and friends. After a life-changing intervention with family and friends, Dwayne realized it was time to seek treatment for drug abuse.
In his time at a local shelter in Charlotte, Dwayne completed the SACOT (Substance Abuse Comprehensive Outpatient Treatment) rehabilitation program. He learned a great deal about the nature of addiction and how it affects everyone around him. He learned how to listen to others without getting offended or defensive. He took the time to self-reflect without judgment. "Everyone in the shelter is there for different reasons," he says. "Homeless people get a bad rap."
Since moving into McCreesh Place, Dwayne's main focus is self-improvement. He attends therapy twice a month and has built a daily routine of prayer, meditation, reading, and drawing. Reading inspires his creativity, and he continues to build his skills as an artist.
Dwayne has developed positive relationships with McCreesh Place staff and residents. He checks in with his case worker, Querida Jones, every day. "The thing about Miss Querida is she's caring and she cares," he says.
Through Supportive Housing Communities, Dwayne has found new beginnings. He has found a safe space to maintain sobriety; resources for mental health; hobbies and talents he continues to foster; and a community where he thrives. It's amazing what a little bit of support can do for someone.
Read more about our neighbors like Dwayne here.