Behind The Mission: Bria White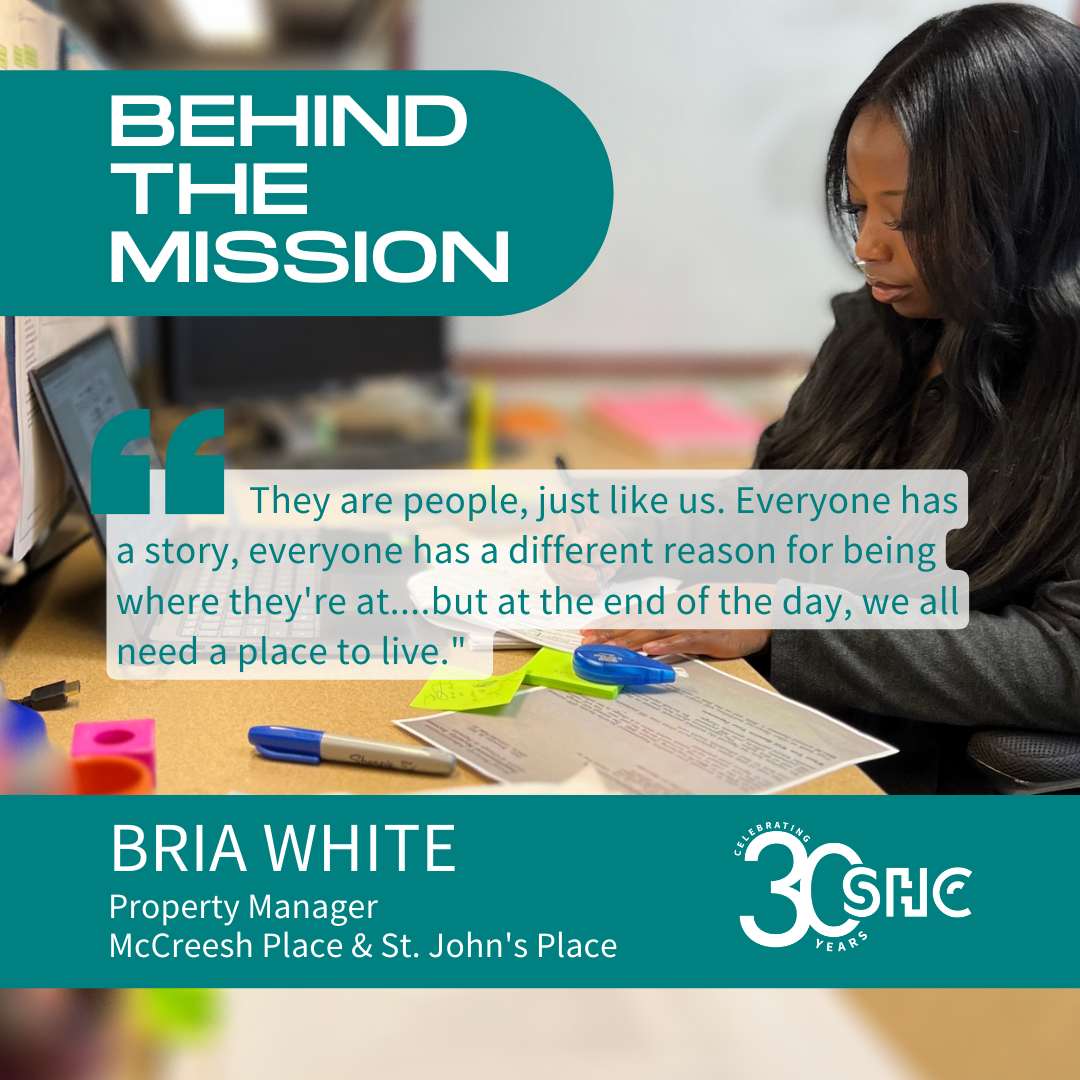 ---
Bria White manages both McCreesh Place and St. John's. As a Property Manager for our highest volume properties, her days are anything but routine. When she is not reviewing applications for available units, she is coordinating maintenance requests and restocking supplies. 
While her role keeps her very busy, Bria always keeps SHC's mission in mind. "Knowing that we're part of something that is bigger than us really keeps me going," she says. 
When asked what is one of the most challenging parts of her job, Bria says, "The lack of available housing makes things difficult. Meeting with people who are very excited to have a place to live, and knowing that housing is in short supply is hard." 
Bria wishes others could keep in mind that unhoused Individuals are people, they're just like us. "Everyone has a different story, a reason as to why they've ended up here. But, at the end of the day, we all need a place to live." 
We're so grateful for all of the work Bria does to keep our properties at their best.