Meet Our Neighbor Steven
---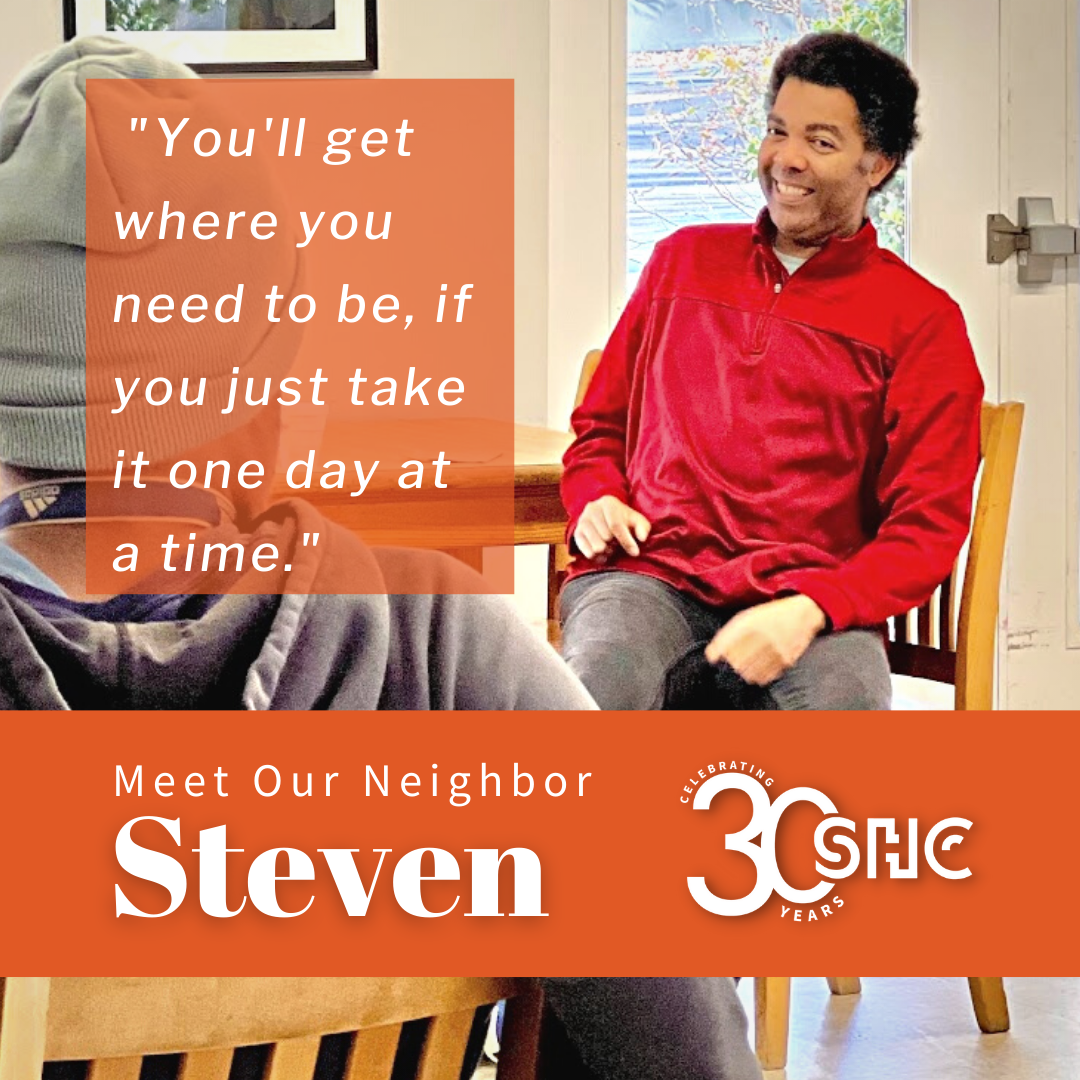 Steven has been a resident of McCreesh Place for 15 years, and an active member of his community.
Between staying with family and friends, Steven struggled to maintain his housing on his own. He spent much of this time at UNCC's library while staying at a local shelter. Steven said when touring McCreesh Place for the first time, "It felt like home." After 4 months on McCreesh Place's waitlist, Steven was officially a resident.
He credits his Case Managers for a great deal of his personal growth. "They're always supportive of what I've wanted to do," he says. His Case Manager, Malik, helped him build a budget and apply for financial aid so he could go back to school. Now Steven is studying Architecture and Technology at Central Piedmont Community College and plans to transfer to UNC Charlotte after obtaining his Associates Degree. In between studying and working, Steven enjoys spending time with his neighbors at weekly events, like Coffee Talk.
This month, Steven will be moving out of our McCreesh Place and into his own apartment. While we are excited about this next chapter, we will miss him! We are so proud of all he has accomplished. When asked about what he will miss most about living at McCreesh Place, Steven says, "The support from staff, and the support from the community, my neighbors." Even though he will be moving out of McCreesh Place, he plans to come by for our weekly Coffee Talks to check in with his friends.