Behind The Mission: Bella Gordan
---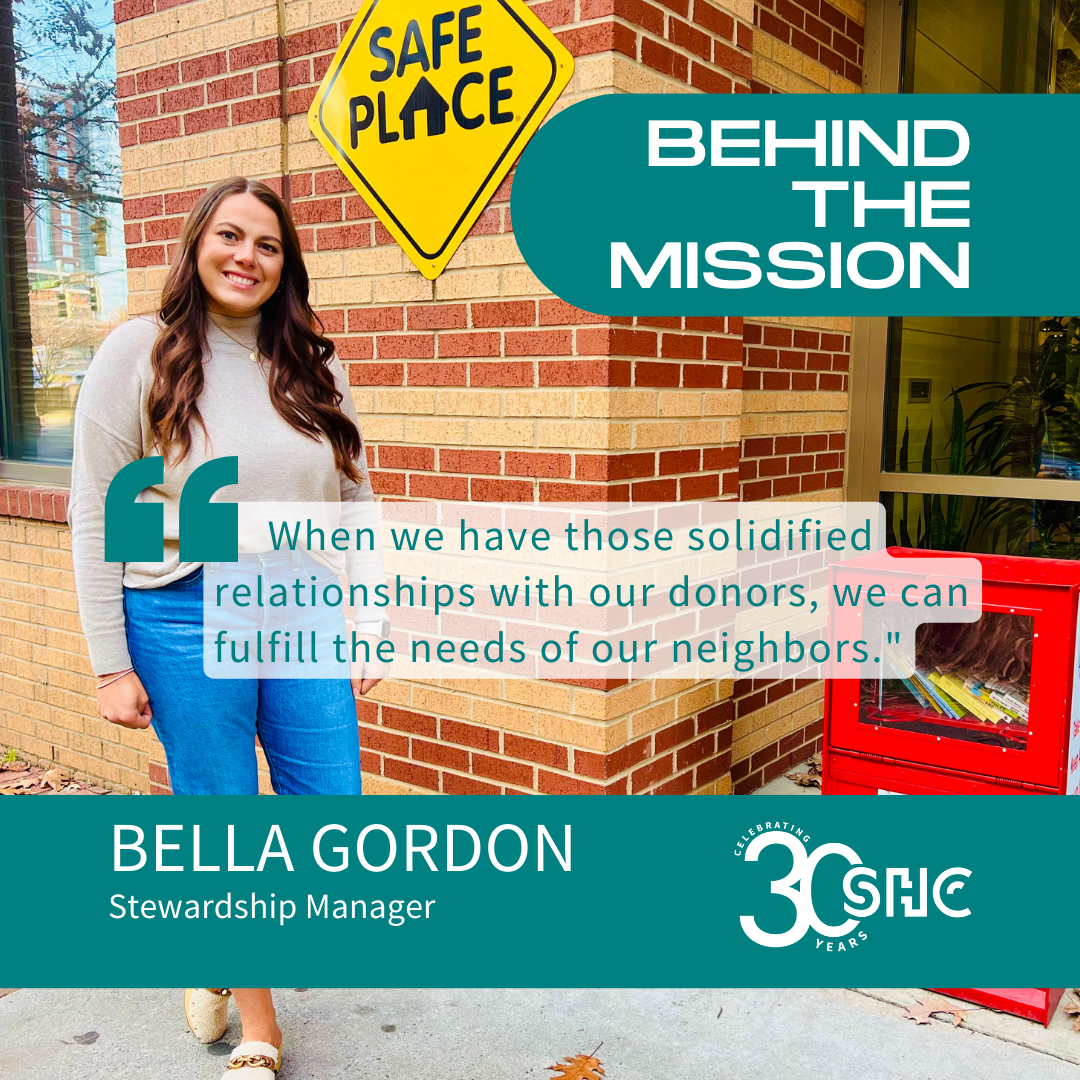 As a Stewardship Manager, Bella focuses on building and sustaining relationships with donors who support our work. "When you invest in SHC, it is a long-term investment," she says. "The money given to SHC goes towards things that will make a long-term difference for our neighbors." Bella maintains an active donor base by sending updates on SHC's success stories, property updates, and ongoing initiatives, so donors can understand exactly what their investment has done for our community. This past year, Bella was able to source microwaves for all of McCreesh Place kitchens, thanks to the relationships she has built with our supporters.
Bella has been working in nonprofits throughout her professional career. During her college internship, Bella worked for a nonprofit that served cancer patients. She found a strong sense of fulfillment, working alongside volunteers serving a cause so close to her heart.
While living in San Francisco, Bella saw the consequences of the ongoing housing crisis. "Having lived in the heart of San Francisco for a few years, I saw firsthand the impact that housing security has on the population," she says. "I realized the importance of organizations like ours showing our homeless neighbors that they have somewhere to go and have resources available when they need it."
Outside of work, Bella loves spending time with her husband and two dogs. We appreciate everything you do for SHC, Bella!