Meet Our Neighbor William
---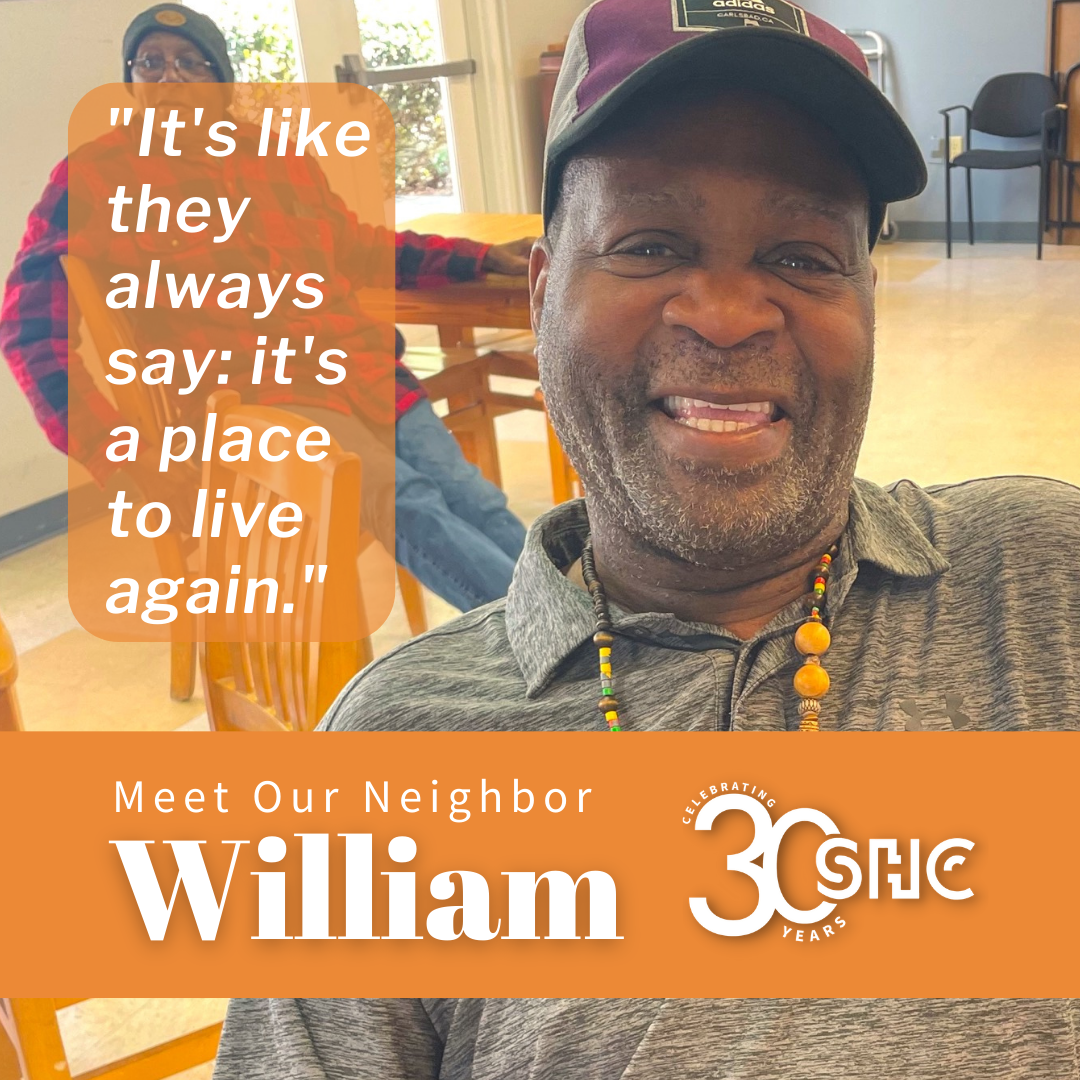 William is many things—Cincinnati native, active member of Myers Park Methodist Church, business owner, and longtime resident of McCreesh Place. After moving to Charlotte in 2009, he spent his first five years residing in an uptown high-rise apartment. However, after losing his income, William became homeless for the next five years. 
While homeless, William spent his day at local coffee shops until he could register for a place to sleep at The Room At The Inn. Eventually, he ended up with a medical condition that lead him to McCreesh Place, after his attending nurse recommended him. 
Within eight years after securing housing at McCreesh Place, William established "Partridge and Associates" which is an online network marketing company with members from around the world. He mentors members of his network as they find ways to build online businesses of their own.  
SHC gave William freedom and mobility without the stress and fear of finding a safe haven to lay his head at night.
—"It's like they say, it's a place to live again", William reflects out loud.
He came to Charlotte with nothing but the aspiration of starting his business and his relationship with God. Thanks to his determination, William has realized his dream and has found a community right outside his front door.  
Read more success stories like William's here.