Behind The Mission: Berry Stikeleather
---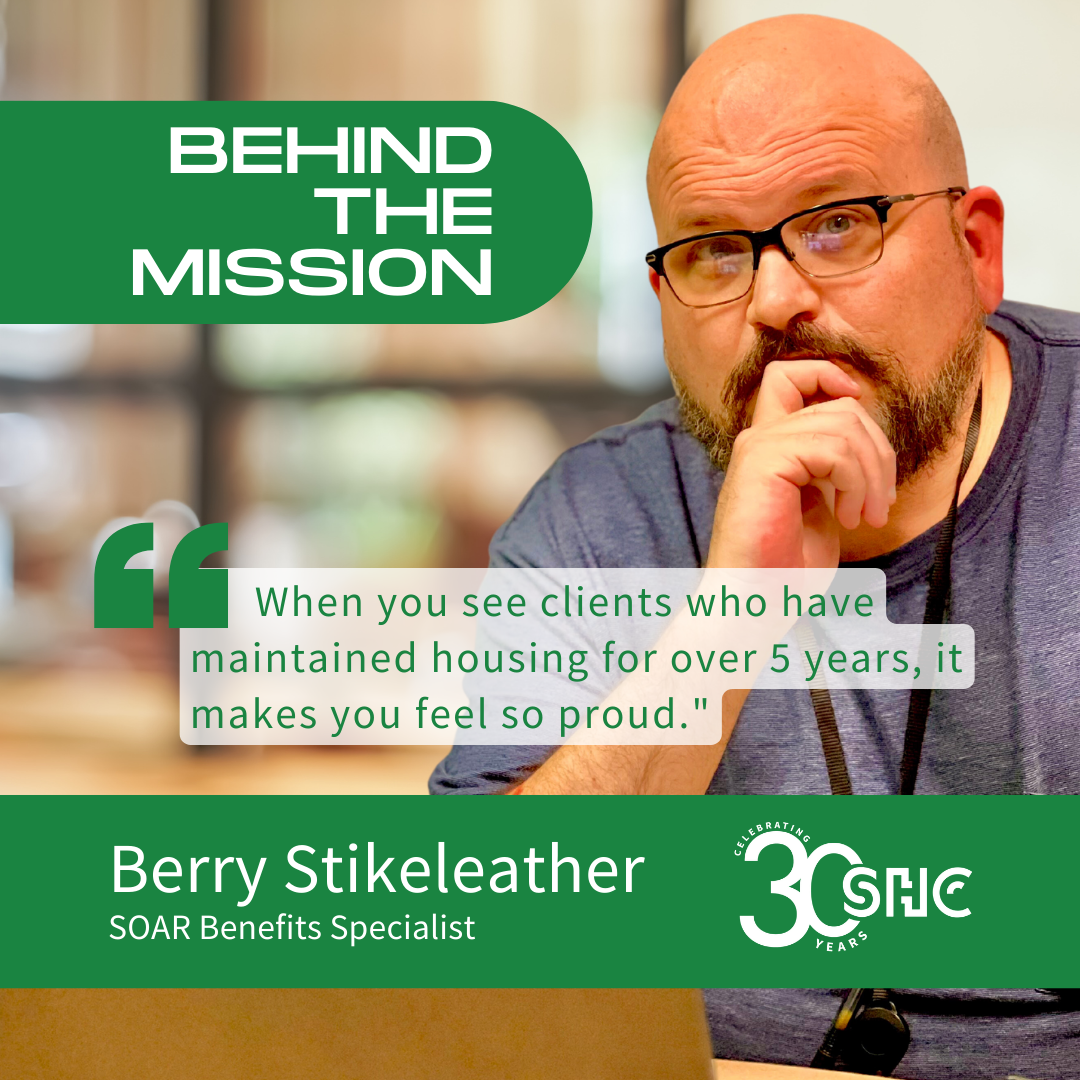 Though Berry Stikeleather has been with SHC for just shy of a year, Berry has long been a familiar face in the nonprofit space. Prior to coming to SHC, Berry worked as a Case Manager with Roof Above, focusing on chronically homeless clients in need of housing. For over ten years, Berry worked in numerous roles within Roof Above and got to know many of the same residents who now live at McCreesh Place. While he agrees that the work SHC does is intense, "Every day you come in and you keep doing it because that's what we do."
As a SOAR Benefits Specialist, Berry works with clients in need of disability benefits. SOAR is a national program designed to help homeless residents acquire disability benefits. While the majority of Berry's clients are housed, the program does not require applicants to be housed.
"It's like detective work," he says. "You're pulling information from various places – medical records, employment records – it's a lot like solving a puzzle, and I quite like the work."
Born and raised in Concord, Berry studied at Appalachian State and was briefly a police officer in China Grove. It was there that he really grew to enjoy talking to people, especially helping people. He has a 19-year-old daughter in Roanoke, Virginia, and a friendly cat at home.
When Berry is not working, he is actively catching up on the latest television shows. An avid collector of physical media, Berry has an extensive collection of DVDs, Blu Rays, and movie posters. Another fun fact about Berry: in college, he moonlighted as a radio DJ under the name Reverend Berry. He is also an actual Reverend.