A Month of Excitement!
2020|2025 Charlotte-Mecklenburg Housing & Homelessness Strategy

We are thrilled to announce that Supportive Housing Communities has been added as a participant and stakeholder in the 2025 Charlotte Mecklenburg Housing & Homelessness Strategy!
The initiative is the City of Charlotte's first comprehensive effort to address housing instability and homelessness in our community involving the public, private and non-profit sectors. Together, we will address and resolve the issue of 3,000 homeless persons living on the streets. We are honored to be a key stakeholder and look forward to doing great work with the City of Charlotte and other community partners. Click here to read more!
Laura Caldwell Announced as Chief Executive Officer
The SHC Board of Directors has announced the appointment of Laura Caldwell as Chief Executive Officer, effective May 17, 2021.
Laura has over 25 years of experience leading health and human service organizations. She has served as the chief executive of local, regional and state chapters of the March of Dimes, American Liver Foundation, Food Allergy & Anaphylaxis Network, Cystic Fibrosis Foundation, Junior Achievement and Make-A-Wish.
Her background includes strategic planning, operations, fundraising, event management, mission delivery, marketing and volunteer stewardship. Laura is also an inspirational speaker and presenter, having covered critical topics to the non-profit community at national conferences, webinars and seminars.
Please join us in welcoming Laura to the SHC team! We are truly excited for her superb leadership as we continue our mission of providing affordable housing to alleviate homelessness and human suffering. Click here to read the full press release.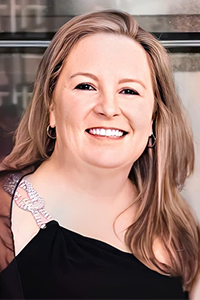 Keys To Live Again – A Virtual Night In

Don't forget to register for, "Keys To Live Again – A Virtual Night In". It will be held on June 23rd at 7PM EST and will be hosted by the one and only Molly Grantham! Check out Molly's breaking news invitation here. We have an exciting PBS-style program that you don't want to miss. Gather your friends, family and loved ones for a watch party and fun virtual night in!
Consider becoming a Key Ambassador to help us spread the word and raise awareness about the issue of chronic homelessness in our communities. In addition to attendees, our Key Ambassadors are critical to helping us make the dream of having Keys to Live Again a reality for chronically homeless individuals and families. Click here to learn more.
We ask that you invite your friends, family and colleagues to attend far and wide! Whether they live in Charlotte or across the continent, they can still attend by registering today! Stay tuned for more updates about the program… you don't want to miss it. We look forward to seeing you on June 23rd! 
Congratulations, Mrs. Laura Wyatt!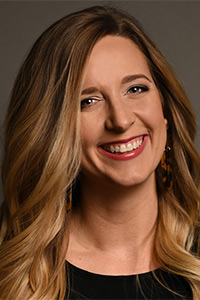 Please give a warm welcome to Laura Wyatt, Supportive Housing Communities' newest Board member. Laura is the Interactive/Web Manager at Yellow Duck Marketing (YDM) located in the Chantilly neighborhood of Charlotte.
At YDM, Laura has created websites for Waverly, Childress Klein, TreesCharlotte and the Hermes award-winning Catawba Lands Conservancy in addition to numerous other organizations and companies in the nonprofit and housing sectors.
After obtaining a Bachelor of Science in Marketing Management from Virginia Tech, she discovered her passion for code and began honing her skill while living and working in Danville, Virginia. In 2011, Laura moved to Charlotte with her husband, Andrew and began work with a top 25 web design firm in Charlotte. Her interest in web design and development grew into a passion where no task is too daunting. When she's not behind the computer, you can find Laura at home in Plaza Midwood with her family.
Thank You Covenant Presbyterian Church!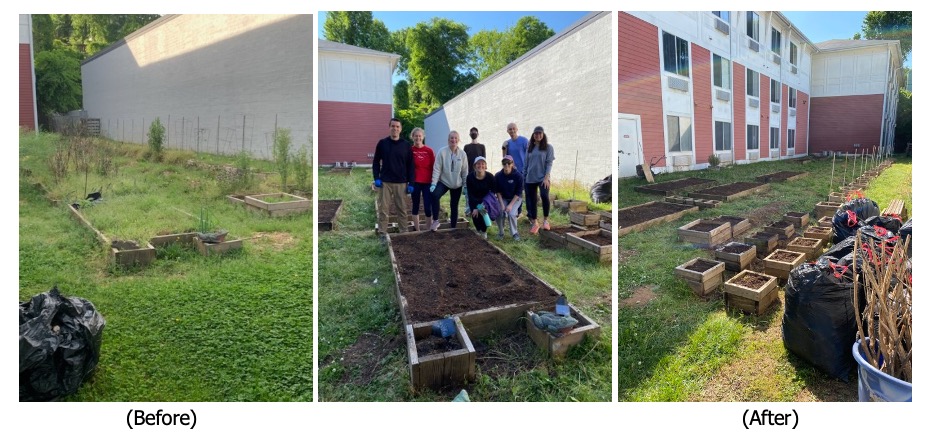 McCreesh Place Garden is a place of respite for formerly homeless persons, a place they can go to cultivate and pick some healthy vegetables and embrace a sense of community. Recently, the Young Adults group at Covenant Presbyterian Church volunteered their time and energy to revamp this garden which had become overgrown during the pandemic. We are so grateful for Covenant and the many other faith-based organizations who have helped SHC and its residents in innumerable ways. Thank you to the young adults at Covenant who spent their Saturday showing our community of residents compassion and kindness! Do you have ideas for a project to support persons who formerly endured chronic homelessness? If so, email Jessica Williams at jessica@aplacetoliveagain.org! We look forward to hearing from you!
Enter a Raffle, Win A Gift Card!
Here's an easy opportunity to enter a raffle to win a $25 gift card to Target! Just send your feedback about our monthly newsletters to Jessica Williams at jessica@aplacetoliveagain.org. Let us know what initiatives you would like to hear more about! We look forward to hearing from you!
Your Gifts: A Story of Impact
This past year has been challenging for all of us. Yet, because of our generous donors, SHC has been able to continue providing affordable housing and supportive services to those most in need.  A huge thank you to all for your continued support!  Since January 1, 2021, our donors have contributed over $200,000 to help those who have struggled with chronic homelessness. Thank you to the following donors:
| | | |
| --- | --- | --- |
| Albemarle Foundation | Greg Miller | Michael Marshall |
| Alex Boyer | Greg Williams | Mike Higgins |
| Alex Orvos | Gregory Underwood | Myers Park Baptist Church |
| Alicia Morris-Rudd | Heather Drabenstadt | Myers Park Presbyterian Church |
| Ally Financial | Holt McKeithan | Nancy and Peter Covington |
| American Honda | Humble Cup Coffee Co. | Parth Parmar |
| Anita Shaughnessy | Jameel Ables | Phillip Whitesell |
| Ann Weber | James and Claire Talley | Phoenix Fund |
| Anonymous | Jan Barefoot | Plaza Presbyterian Church |
| Arnold and Jane Hoffmann | Jane Hoffmann | Public Consulting Group |
| Bank of America | Jeff and Londa Wilson | Publix Super Markets Charities |
| Bank of America Foundation | Jeff Parker | Rachel Moreau |
| Barry and Nancy Metzger | Jennifer and Zack Bridges | Reagan Gilker |
| Beth and Marshall Collins | Jeremy Chrisawn | Renee Thompson |
| Bethany Hall | Jill and Fletcher Flynn | Robert Hammock |
| Brett Dupree and Maggie Will | John Clark | Robert Waegner |
| Brian Burden | John Michael Veltri | Royce Wolfe and Donna Harris |
| Brianna Markle | Josh Wheeler | Rudolph and Natalie Brown |
| Britta Wakefield Mondi | Judith Ranson | Ryan and Shu Wei Baird |
| Campbell Wilson | Katherine Nims | Ryan Borg |
| Charlene Hamilton | Kathryn Blanchard | Ryan Stonebrook |
| Charlotte Mecklenburg Community Foundation | Kathy Martin | Shelia M McGrail and Richard H Berry |
| Clark Dean | Kathy Pierre | Sherreka Tharps |
| Cookie Williams | Keith Krout | Sol and Joyce Kaufman |
| Crisis Ministry | Kelly Clarke | Sophie Mohajerani |
| Crystal Long | Kim and Fernando Perez | St. Peter Catholic Church |
| Daunte and Tonya Bruce | Kristen A. Allan | St. Peter Jesuit Community |
| David and Alexis Lawrence | Krystin Ryan | St. Peter's Hospital Foundation Inc. |
| David Lewis | Kyle and Melanie Crossen | Stephanie Coulter |
| Dorinda Smith | Letters of Hope Worship Center, Inc. | Stephen Valder |
| Douglas Caldwell | Louise L. Allred | Steven Guptill |
| Duke Energy Foundation | Lowe's Companies, Inc. | Surassawadee Fry |
| Ed and Sue Myrick | Lynn Avampato | Thomas Lantagne |
| Elaine Largen | Mark and Ann Marie Miller | Thomas M Higgins, Jr. |
| Elizabeth and Kevin Carrothers | Mark and Dawn Ryan | Thomas Ponsonby |
| Elizabeth and Nate Paynter | Mark and Kriston Feldpausch | Timothy Bendel |
| Emily Costigan | Mary Gibson | Tom and Sally Moore |
| Emily Jones | Matt and Jenny Martella | Vanguard |
| Eric and Paula Safranek | Matthew and Suzanne Churchill | Walter Hunter |
| First Presbyterian Church | Melissa and Bruce Noll | Warren Henry |
| Foundation For The Carolinas | Melissa Reman | Wells Fargo Community Cares Grants |
| Gail Dawkins | Michael Ladd and Family | Whitney Harrigan |
MGP=Matching Gifts Program